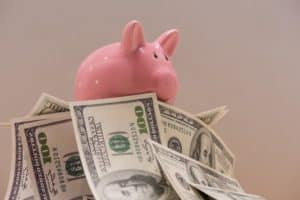 The ABLE Act of 2014 permits tax-free savings accounts for individuals with special needs. Introduced in the Senate by a bipartisan coalition, the Act's goal is to ease financial pressures on individuals with special needs and their families. "ABLE" stands for Achieving a Better Life Experience.
ABLE is a relatively new planning tool that affords an individual with disabilities a tax-free savings option (similar to a 529 College Savings Plan) that, within certain limitations, does not interfere with the individual's eligibility for means-tested government benefits, such as Supplemental Security Income (SSI) and Medicaid. Understanding the key features of an ABLE account is necessary for making an educated decision about when and how to use this new tool.
The beneficiary of an ABLE savings account is the account holder, the person with special needs. Family and friends may make contributions to the account, as may the account holder, but the contributions will not be tax deductible under federal law. The total contribution limit per year from all contributors to the account is $14,000. Notably, if the total account balance exceeds $100,000, the account holder's SSI cash benefit will be suspended (but not Medicaid).
Only people with significant special needs that begin before they turn 26 years old may use these accounts; however, you can be over age 26 and still have an account. If the account holder is a person with significant special needs that began before age 26 and he or she already receives SSI or SSDI benefits, he presumptively is eligible for an ABLE account. If he does not receive SSI or SSDI benefits but meets specific Social Security Administration criteria and receives a confirming letter from a doctor, he or she may also use an ABLE account. Each individual may have only one ABLE account.
Money kept in ABLE accounts can pay many kinds of expenses: housing, transportation, education, health care expenses, personal support services, assistive technology, and job training expenses, among others. The money should be used to improve the person with special needs' health, independence, and quality of life.
To start an ABLE account, you may enroll in a program in any state that currently has one, not just your state of residence. Several states' ABLE programs accept out of state applicants, but you will want to consider state-specific requirements and logistical issues. For example, consider whether there is a fee to open an account, whether there are minimum or maximum deposit requirements, which investment opportunities for funds stored in an ABLE account are offered, and more.
Rubin Law is the only law firm in Illinois exclusively limited to providing compassionate special needs legal and future planning to guide our fellow Illinois families of children and adults with intellectual disabilities, developmental disabilities, or mental illness down the road to peace of mind. For more information, email us at email@rubinlaw.com or call 866-TO-RUBIN.