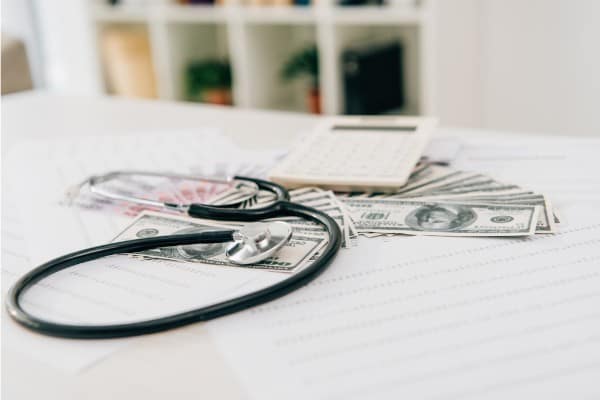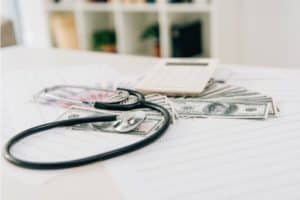 Families often struggle to pay for health care for their relatives with special needs. Insurance rarely covers all the costs, and the many doctors' invoices and prescription co-pays may be overwhelming. Make sure you take advantage of all the health insurance programs available to help you meet the financial burden.
Private Insurance
You may have private insurance through your job or through a healthcare exchange. Ask your insurance company if your relative with special needs would be covered under your policy. Also check your plan benefits – investigate the costs of your relative's regular medical treatments and prescriptions. If your current plan's benefits are limited, it might be worth a slightly more expensive premium payment to upgrade to a better plan.
Medicaid
Many children, people with special needs, and people with low income qualify for Medicaid. Medicaid provides comprehensive health care benefits. It is a federal program, but in Illinois you can apply through the state government. To qualify, you have to meet an income requirement. Many people with special needs receive money or assistance from relatives to pay the bills, and that money may count against the income requirement. Consider setting up a special needs trust (SNT) so that your relative can become eligible for Medicaid, especially once they turn 18 years old.
Medicare
Anyone over age 65, some people with special needs under age 65, and people with end-state renal disease qualify for Medicare. If your relative already receives Social Security Disability Income (SSDI), then he or she will qualify for Medicare after receiving SSDI checks for 48 months. Medicare includes hospital insurance and medical insurance. There is a monthly cost for the medical insurance, however the premiums can sometimes be paid for the individual with disabilities by the government in some circumstances.
State Children's Health Insurance Program (CHIP)
CHIP helps children ages 0-19 who have working families with low income. Families with children who do not qualify for Medicaid because their parents' income is too high should look into CHIP. The program provides comprehensive medical coverage at reasonable monthly premiums that vary based on income.
Other Programs
Look into state and local programs that assist families with their relatives with special needs' healthcare costs. You may find prescription subsidies or even transportation help to appointments. Furthermore, the Children's Waiver program in Illinois can help cover some medical costs such as ABA Therapy. This program is available regardless of parents assets and income and based solely on the severity of the disabilities of the individual and the stress put on the family due to those disabilities.
Rubin Law is the only law firm in Illinois exclusively limited to providing compassionate special needs legal and future planning to guide our fellow Illinois families of children and adults with intellectual disabilities, developmental disabilities, or mental illness down the road to peace of mind. For more information, email us at email@rubinlaw.com or call 866-TO-RUBIN.