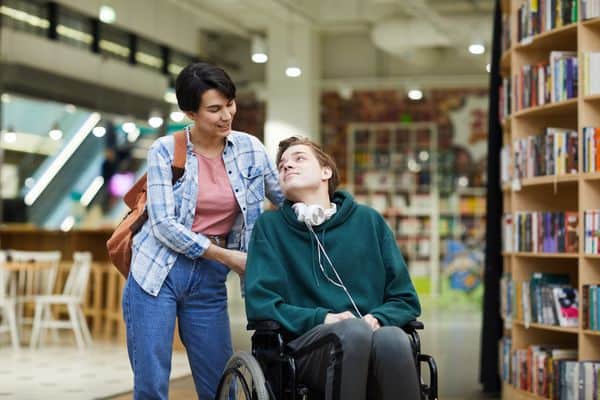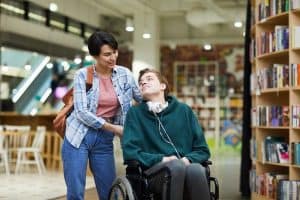 At Rubin Law, we are proud to provide legal services exclusively limited to special needs planning including the areas of Estate Planning, Guardianship, and Probate Law for families of adults and children with special needs. In this very specific area of the law, we help our clients navigate the "maze" of programs and services that are available for family members with special needs.
Our specialized practice requires an understanding of numerous acronyms and phrases with specific meanings. To help our clients become familiar with the important language we use, we created this two-part reference series to explain some special needs planning terms.
SSI – Supplemental Security Income. A federal income supplement program that pays monthly benefits to disabled people with limited income and resources based on a means test. Unlike Social Security benefits, SSI is not based on prior work history.
SSDI – Social Security Disability Insurance. A federal program that pays benefits to disabled people based on an entitlement program usually available to anyone who has paid taxes into the Social Security system for at least ten years regardless of their current assets and income.
Medicaid – The federal system of health coverage for millions of Americans, including eligible people with disabilities. In most cases, a person who receives SSI benefits will have an easier time qualifying for Medicaid benefits Medicaid follows federal requirements but is administered by each state.
Medicare – This is the federal health insurance program for:
People who are 65 or older
Certain younger people with disabilities
People with End-Stage Renal Disease
People who receive SSDI can qualify for Medicare two years after they become eligible for SSDI benefits. Medicare covers routine hospital services and most but not all primary medical care expenses. Medicare is not as comprehensive as Medicaid.
DAC – Disabled Adult Child. A third type of SSA disability program provides benefits to a Disabled Adult Child (DAC) based on the work record of the retired parent of the DAC. A DAC may receive disability benefits through the program based solely upon his retiree parent's work record. The DAC disability benefits include a monthly payment of up to one-half of the retiree parent's full retirement benefit along with Medicare health insurance. It is important to note that the disability payment to a DAC does not decrease the parent's retirement benefit. Furthermore, the monthly payment will increase to three-fourths of the retiree parent's full retirement benefit upon the parent's death. This program is technically administered and referred to as CDB or Childhood Disability Benefits.
A qualified DAC must be unmarried, at least 18 years old, with a documented disability that started before age 22, and no substantial work history or income during the time they are seeking DAC benefits for.
SGA – Substantial Gainful Activity. Most disability benefit programs are only available for disabled people who cannot maintain employment or substantial gainful activity (SGA). If the applicant earns more than a certain monthly amount, it is presumed they can engage in SGA. The threshold monthly amount changes yearly, so applicants should check with their attorney before applying for disability benefits.
These are only a few of the terms we deal with every day while advising our client families. For additional helpful definitions, don't miss part 2, coming soon!
We Are Here To Help
If you have a loved one with special needs and want to protect both their access to government benefits and their assets, we can explain the various options that apply to your specific situation. Trust the experts at Rubin Law to create a sound legal and financial plan that provides the benefits your loved one deserves while providing security to the entire family.
Rubin Law is the only law firm in Illinois exclusively limited to providing compassionate special needs legal and future planning. We are proud to guide our fellow Illinois families of children and adults with intellectual disabilities, developmental disabilities, or mental illness down the road to peace of mind. For more information, email us at email@rubinlaw.com, call our offices at 866-TO-RUBIN