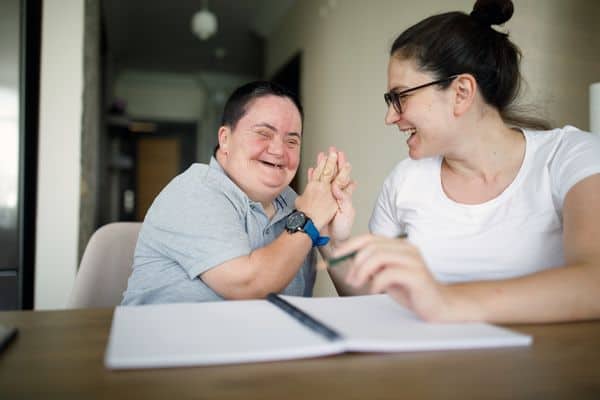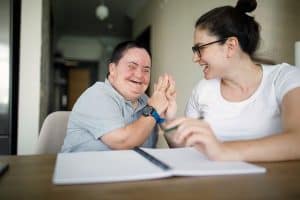 Obtaining services and benefits for a family member with disabilities can be a complex and exhausting process. You can expect a long waiting list, inconvenient agency meetings, and many forms of paperwork.
In Illinois, a person with developmental disabilities must be registered with the PUNS database before he or she will be considered for services. PUNS is an acronym for Priority of Urgency of Need for Services, and only those registered in this system will be selected to receive services as funds become available.
To qualify for the PUNS system, the applicant must have a developmental disability. There are no age or income requirements. The process involves a series of questions to gather information about the person with disabilities and his or her family situation. This information is maintained in a database that prioritizes people with disabilities who require various services.
Before receiving services, the applicant must be selected according to certain criteria. They will be either deemed a "crisis" and be entitled to services immediately, be in the "seeking services" category and will receive services in no more than 5 years after turning 18, or in the "planning" category and are unlikely to ever receive services.
We also suggest you start the application process now, even if your family member does not need services at this moment. There are two categories of people in the PUNS system—those seeking services immediately and those planning for services in the future. If you believe your family member may need services at any time in the future, it is wise to enter the PUNS system now and tell them you are "seeking services."
If your family member is selected for services, you will receive a letter from the Illinois Department of Human Services explaining how to apply for available services. All applicants must update their forms each year to maintain eligibility. If your circumstances change after applying, contact the Department immediately.
Some of the services available through the PUNS system include:
Provision of equipment to help with daily tasks
In-home support staff or programs, or funding for family members to care for them.
Job coaching for eligible applicants
Respite care for family members and caregivers
Group home and residential living assistance.
To apply for the PUNS system, you must have an in-person meeting at an Independent Service Coordination (ISC) Agency,. To locate your nearest ISC Agency, check online here or call 1-888-DD-PLANS or 1-866-376-8446 (TTY).
Rubin Law is the only law firm in Illinois exclusively limited to providing compassionate special needs legal and future planning to guide our fellow Illinois families of children and adults with intellectual disabilities, developmental disabilities, or mental illness down the road to peace of mind. For more information, email us at email@rubinlaw.com or call 866-TO-RUBIN.